• fetish • fetish nightclub • house of spank • Lingerie & Style • torture garden
What Should You Wear In A Fetish Nightclub?
With the next House of Spank Night just around the corner on April 30th at Proud Cabaret in Brighton's Kemp Town, She Said is here to inspire you and guide you to make sure you pass the all-important dress code and be dressed to not only impress but feel fabulous too.
---
• Advice • Couples • Lingerie & Style
We're happy to help when it comes to picking the perfect set for your loved one... here are a few tips to help you get started & give us all the information we need to get it right! (Don't worry, we'll still let you take all the credit!)
---
 We're all becoming loungewear experts at the moment with WFH (working from home) fashion trending. Its been the perfect time to investing in new lounge wear to resist feeling like a slob, despite always being in pyjamas. With the easing of lock-down in sight, we've got a few suggestions of how to transition your new, comfortable wardrobe into the outside world! Dress Up A Silk Camisole with Smart Separates Silk lends its self beautifully as an evening look, why not try a fully colour blocked look, with silky trousers. Or mix up textures, with a splash of leather or playful skirt.  ...
---
Of course we would MUCH rather be able to see you lovelies  face to face & help you pick out the perfect set... but needs must, so we are handing over the tape measure to you, our wonderful customers!
---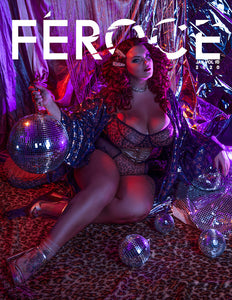 Welcoming in 2020 with a front page feature & editorial in Feroce Magazine- Styled by Us!