The UK's largest Pride event is proudly in our much-loved city of Brighton & Hove, where the whole of the city comes out to celebrate in style!  If you're visiting Brighton for Pride this year, we've selected a few of our favourite spots to eat, drink, shop & party that are run by, and/or tailored to the queer community.  Having said that - wherever you go in Brighton is generally safe and welcoming to all - and with so much to see and do we're sure you'll be booking another trip again soon! She Said Erotic Boutique She Said, 12 Ship...
---
Bridal lingerie (and indulging in beautiful lingerie at any time!) is about more than looking hot for your partner - it's about feeling comfortable, empowered and confident in what's underneath - although making their jaw drop as you step out of your dress is always going to be an added bonus! 
---
• fetish • fetish nightclub • house of spank • Lingerie & Style • torture garden
What Should You Wear In A Fetish Nightclub?
With the next House of Spank Night just around the corner on April 30th at Proud Cabaret in Brighton's Kemp Town, She Said is here to inspire you and guide you to make sure you pass the all-important dress code and be dressed to not only impress but feel fabulous too.
---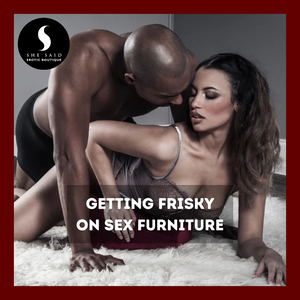 If you've ever had to change an amazing position, because your legs cant take the deep squat, or you arms are shaking under your weight? Well, heres the solution! Using a wedge can provide much needed comfort, by supporting and distributing weight evenly wedges limit the risk of pain and discomfort during sex, allowing for better control in more positions.
Along with your favourite positions, a wedge provides options for some many new ones! ... Use the wedge to elevate different body parts, achieve exciting angles and play with upside down, head spinning sensations. Not to mention amazing deeper penetration to help you achieve more intense orgasms.
There is a huge amount of versatility to play with using a sex wedge, play with giving or receiving oral from behind, raising hips or bum to just the right height for your partner, or propping your self up get a better view of the action.
Are you tempted to get exploring?! 
---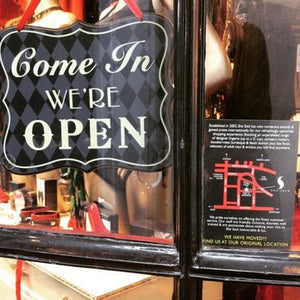 Did you know you can visit us in person at our beautiful boutique in the centre of Brighton, UK? Our opening hours for March / April are as follows... MON, TUES, WEDS - 11am - 5pm THURS & FRIDAY - 11am - 6pm SATURDAY - 10.30am - 6.30pm SUNDAY - 12 - 5.30pm We are happy to open outside of these hours for private appointments, please get in touch at shop@shesaidboutique.com Please check our opening hours again, we will be open for longer hours during May festival and summer season.  X