Spring is well & truly in the air, longer evenings allow for more time to play & a little warmth encourages us to crawl out of our duvets & have some fun! We bring you our fresh pick our favourite Svakom rabbits & eggs to encourage a little festive Easter cheer....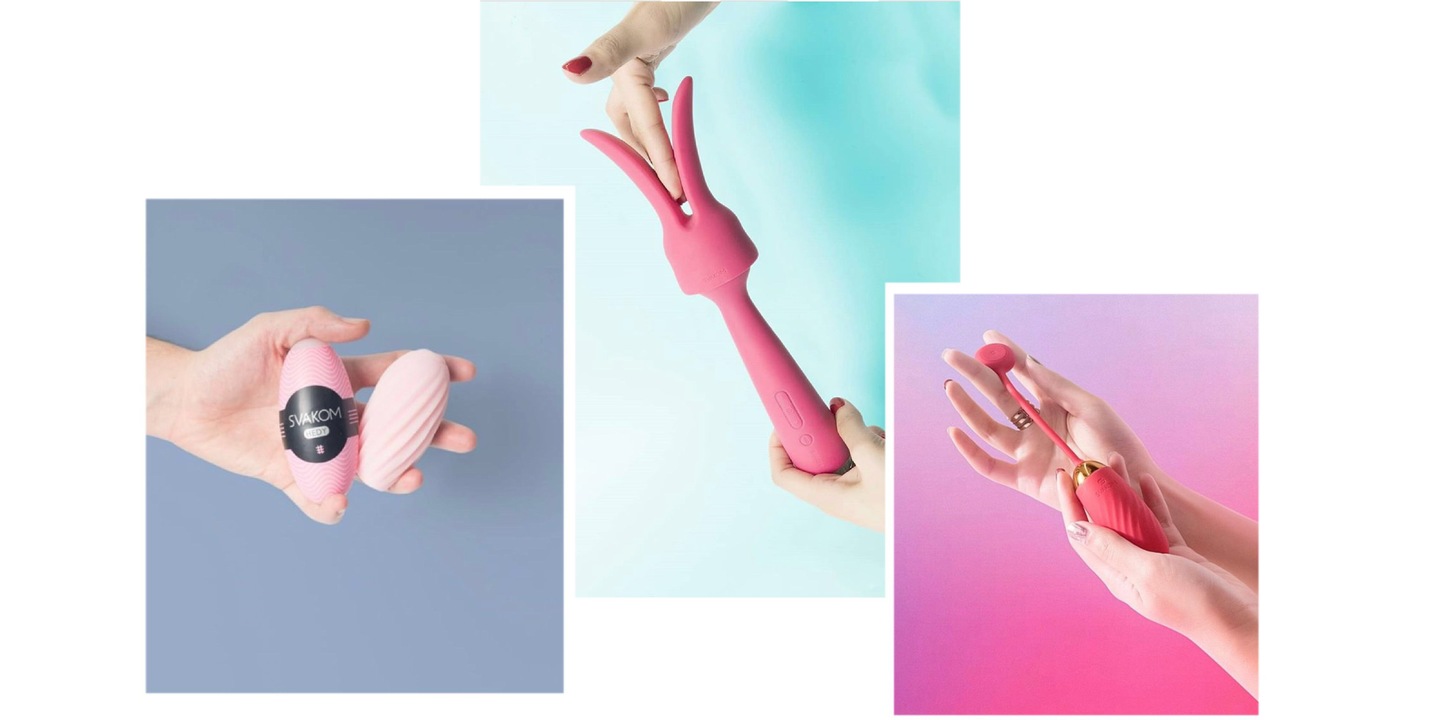 1 . Hedy Male Masturbator  - Each neat and discreet egg holds a different, exciting sensation. Simply add lube & stretch over the penis for increased self pleasure... With 3 to choose from why not collect them all & compare. 
Top Tip - Surprise your lover! - get them to close their eyes, they won't know whats hit them! - £8.99
2 . Emma Warming Vibe with Ears  - Use this wonderful warming vibrator (up to 38Degrees!) to massage away tensions and de-stress with 8 settings. Attach the rabbit ears to reach new sensations,and split pleasure two.
Why not try using the ears on your nipples, we also recommend using one side internally whilst the other stimulates either anus or clitoris. - £99.99
3.  Ella Remote Control Bullet / Egg - Svakom's new offering as an upgrade from our previous best selling remote control toy at She Said. It's now controlled by an APP - which means distance is no longer a barrier when controlling you loves pleasure.
Withhold pleasure, or turn it on by the touch of a button. includes an external controller to carry in your pocket, and features a ribbed, swirl texture for better stimulation.- £62.99
One of the best things about Svakom brands toys (above) is how whisper silent they are,  they're also 100% waterproof!